We all hear about how going green is good for the planet, and that we should be taking good care of the Earth. However, we rarely hear about the importance of going green on our health. Much of the debate focuses on issues like global warming and environmental sustainability. But going green isn't something that only benefits the Earth. There are very real benefits that you can enjoy as far as your health is concerned. Here are 25 health benefits of going green:
Reducing Energy Use and Using Alternative Energy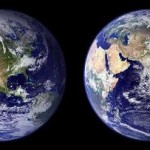 Much of our energy comes from fossil fuels that can cause a number of problems beyond global warming. When we reduce our energy use, and when we use alternative energy, there are some tangible health benefits that come along with the territory.
Changing Your Transportation Habits
The way you get from point A to point B can have an impact on your health. Changing your transportation habits can actually help you improve your health, in addition to reducing the pollution that harms the Earth.
Buying Local Food and Avoiding Pre-Packaged Food
In addition to activities that can reduce pollution directly, going green can be done through how you eat. You can increase your health by choosing foods that are greener, and by buying local foods.
Household Products
What you have in your home can impact your health. Many of the products and chemicals we use in the home are not only bad for the environment, but also harmful to our health.
Your financial health. Finally, going green can be good for your wallet. You can save money by making your own household products, as well as save money on transportation costs when you adopt green practices. And, of course, when you are physically healthy, you save money on insurance and medical expenses.