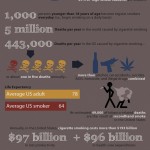 When thinking of public health issues, one of the items that comes up with increasing frequency is smoking. You don't have to be a nurse, doctor or other health care professional to know that smoking is bad for your health. However, it is still a widespread practice, due to the addictiveness of smoking, and the pleasure and social status it provides in some cases. No matter your salary, or worldly influence, though, smoking will likely catch up with your health. And, even if you manage to escape the effects, you might affect others' health with your smoking habit through secondhand smoke. Here are links to 25 infographics about smoking, public heath and the human body:
Smoking Stats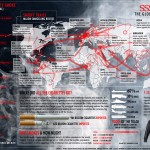 Learn more about smoking stats, such as when people start, and how many deaths are caused each year by smoking.
Health Effects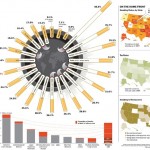 Learn more about the health effects of smoking with the following infographics, which include information on deaths related to smoking.
Secondhand Smoke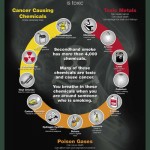 Even just breathing in when someone around you is smoking can unhealthy. Here are some infographics related to secondhand smoke.
Quit Smoking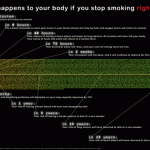 Are you interested in quitting? Here are some intersting infographics about quitting smoking.