Learning about the human body is important if you want to work in health care or a medical-related field. Therapists, sports trainers and others can also benefit from an understanding of the human body. Happily, modern technology — in the form of the Internet — provides the tools necessary for nearly anyone to learn about anything through open courseware classes. It is possible for you to learn more about the human body, expanding your knowledge and becoming a better practitioner, from a number of schools. Here are 40 open courseware classes that can help broaden your knowledge base of how the human body works:
Anatomy and Physiology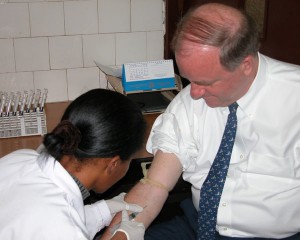 If you want to know more about how the human body is put together, and how its systems work, anatomy and physiology courses can help.
Pathology and Diseases
How disease moves through the human body is helpful information for medical and health care professionals. These courses can provide you with insight into disease and how it affects the body.
Nutrition and Fitness
The human body requires proper nutrition and physical activity in order to remain healthy. Open courseware that addresses these issues can be used in tandem with other information on normal body functioning.
Life Stages
The body needs different things at different stages of life. Learn about specific issues confronting the body during youth and during old age.
Nursing
Learn some of the things that nurses should know in order to better care for patients. These are some nursing courses that can help you learn more about the human body.